GUTTER REPAIRS AND INSTALLATION
Gouttières Repentigny has high standards for itself, and for the materials it uses for its customers.
Mr. Christian Archambault and Mr. Hugo Gagnon, two artisans who love their trade, invite you to call on their company to take charge of your gutter work. Multi-skilled, Gouttières Repentigny masters the manufacture, installation and repair of gutters. This team of professionals also installs aluminum soffits and fascias for a complete, aesthetic and efficient water drainage system.
Its watchwords are strength, aesthetics, solidity, functionality, satisfaction, for all of its interventions on residential, commercial and institutional buildings. Entrust your gutters, fascias and soffits to the artisanal know-how of Gouttières Repentigny, for a result that will withstand the seasons without shaking! We operate in Repentigny, Mascouche, L'Assomption, Lachenaie, Terrebonne, Montreal-Est and Lorraine.
Only the highest standards.
High quality installation and products
We guarantee quality work in order to install solid gutters that will withstand the harsh weather of the seasons.
Using the latest technology
The technology behind the manufacture of our gutters is among the most efficient on the market.
Green construction
The environment is at the heart of our decisions. We advocate quality products in order to offer you long-lasting aligners.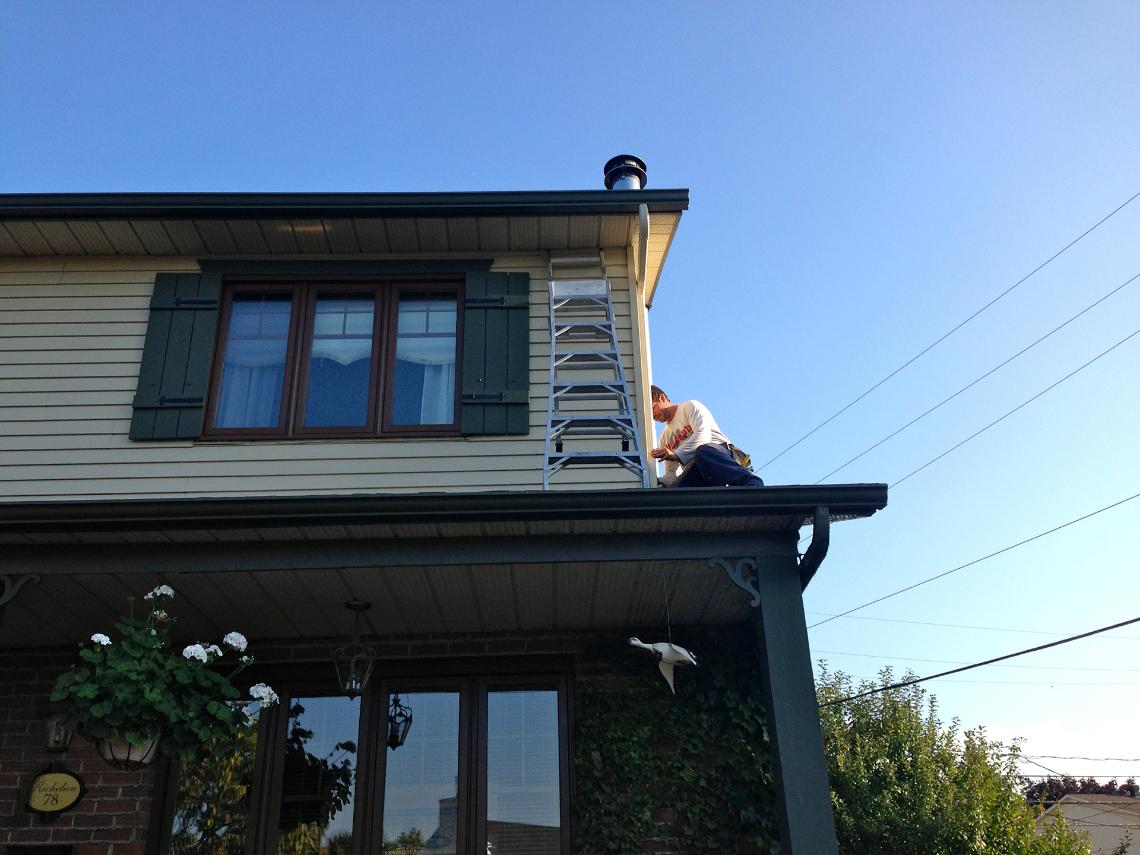 "We only offer top quality products for all of our customers. Their satisfaction is our main priority. "
Christian Archambault – Propriétaire